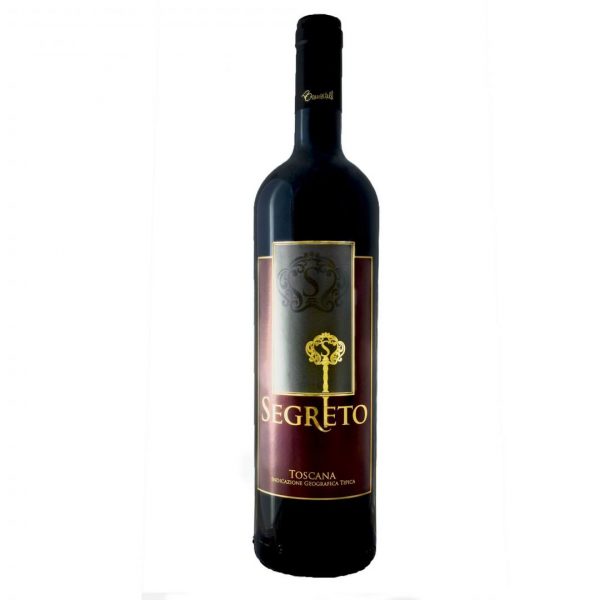 Segreto
Classification: I G T
Alcohol content: 13,50% vol.
Grape variety: Cabernet Sauvignon.
Production area: Suvereto/Val di Cornia (LI)
Vineyard characteristics
Exposure: South/Est – North/West
Planted area: ha. 1
Type of soil: Medium texture with limo prevalence.
Cultivation system: Spurred cordon.
Average production per plant: kg. 1
Production technology
Harvest Time: End of September.
Collection: Handmade selection in boxes.
Winemaking technique: Soft stemming and crushing, fermentation at controlled temperature in steel tanks thermo-conditioned for 15-20 days. Spontaneous malolactic fermentation at the end of alcoholic fermentation.
Aging in wood: Barrels of French oak for 12 months, after the blend, in stainless steel tanks until bottling.
Bottle aging: 12 months.
Organoleptic characteristics
Color: Purple intense, with coral shades.
Aroma: Intense and persistent, pervasive and complex. Full of hints of spices, coffee, licorice, cocoa, with blackberry and blueberry and shy balsamic hints.
Taste: Powerful, expertly tannic structure. Complex and structured on the palate with a long, lingering finish.
Serving suggestions: It goes well with red meat, game, roast goat, venison with juniper, grilled meats, herbed cheeses.